BORN IN THE USA?
Is this really smoking gun of Obama's Kenyan birth?
Attorney files motion for authentication of alleged 1960s certificate from AfricaPosted:
August 02, 2009
11:55 am Eastern
Original Story
WASHINGTON – California
attorney
Orly Taitz, who has filed a number of lawsuits demanding proof of Barack Obama's eligibility to serve as president, has released a copy of what purports to be a Kenyan
certification
of birth and has filed a new motion in U.S.
District Court
for its authentication.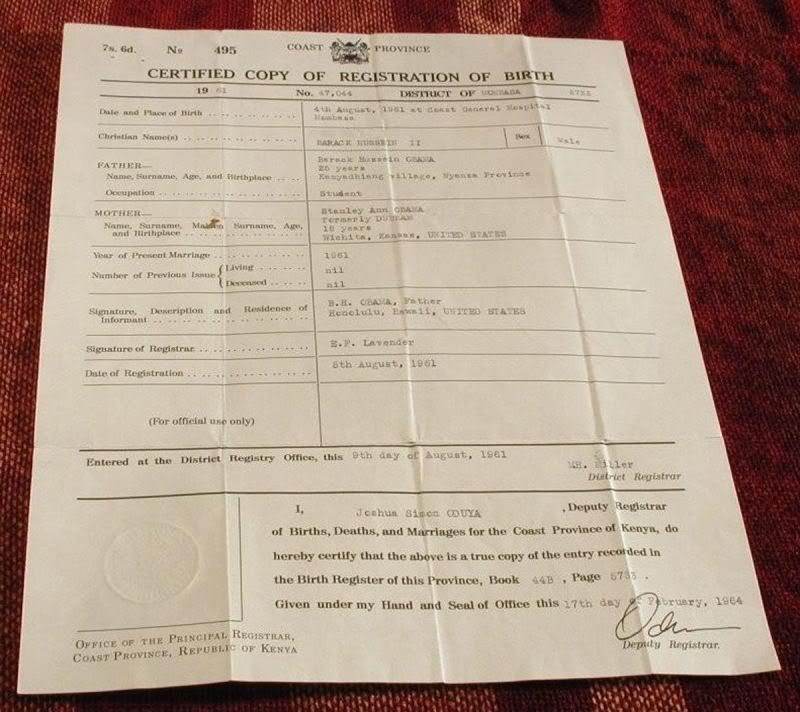 What will happen if this birth certificate is real?
What about the laws and executive orders and everyone he has appointed to office?
What about all the czars?
Will Joe Biden be president then?
Will there be riots over this?
I'm worried there is going to be chaos...